Extra-Curricular
Clubs for Summer Term 2022
We have a wide variety of clubs available this term, with lots of new ones, there's really something for everyone!
Download the list of clubs for Summer Term 2022 Reception to Year 2 here.
Download the list of clubs for Summer Term 2022 Year 3 to Year 6 here.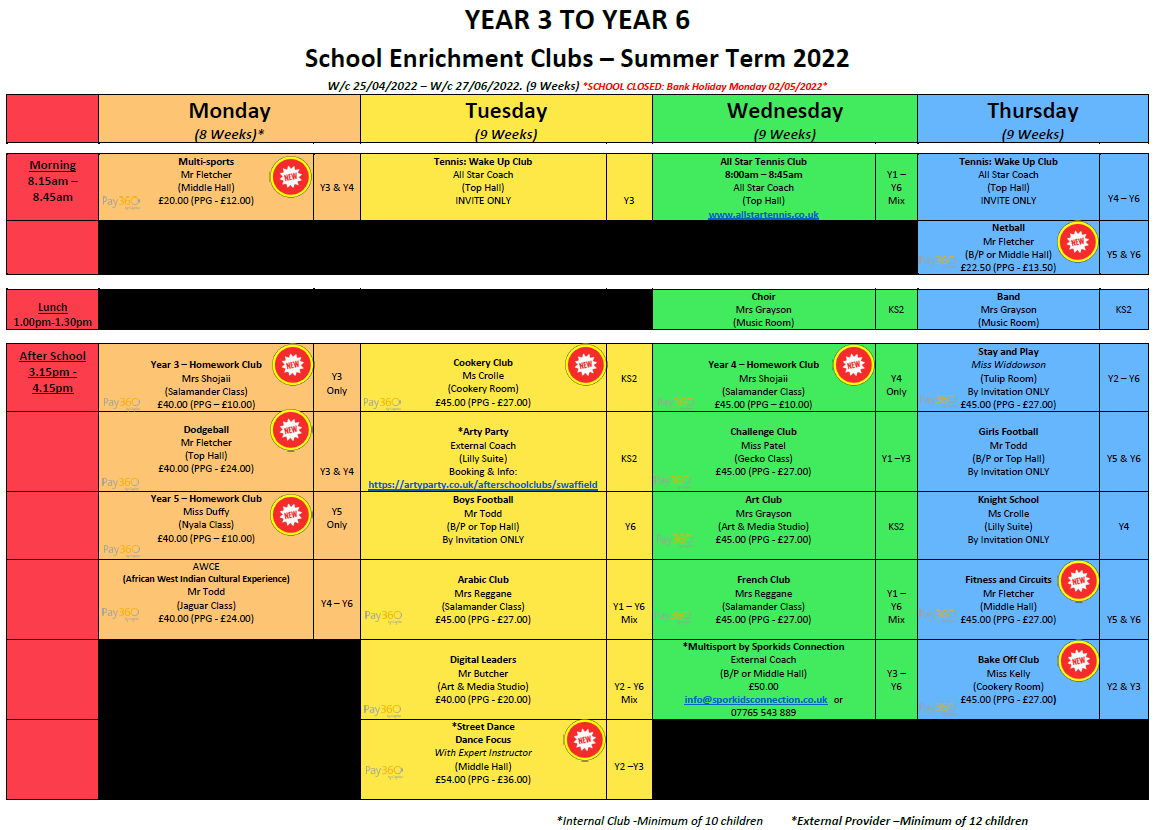 Clubs for Swaffield Pupils - Information
Once clubs are organised, we post information here and send details to parents via email.
Fees apply for certain activities and not all activities are available to every year group.
Payment for fee-paying clubs should be made using Pay360 using this link where you can book online.
If you think you may be eligible for PPG (Pupil Premium Grant) please speak to someone in the School Office. We are able to offer free or subsidised places at some clubs for those who are eligible for PPG. Find out more here.
Here's a taster of Swaffield Clubs:
/i/video/snippets/Clubs.mp4
Clubs Available to the Whole Community
Visit this page to see the clubs that are run at Swaffield School that are open to children or adults in our local community.