Music and Performing Arts
Swaffield Primary School has been awarded the national award of 'Arts Mark' at Gold Level four consecutive times. This is an outstanding achievement and shows the high level of commitment the school and staff have towards Art, Music, Drama and Dance.
Read more about us receiving the award here.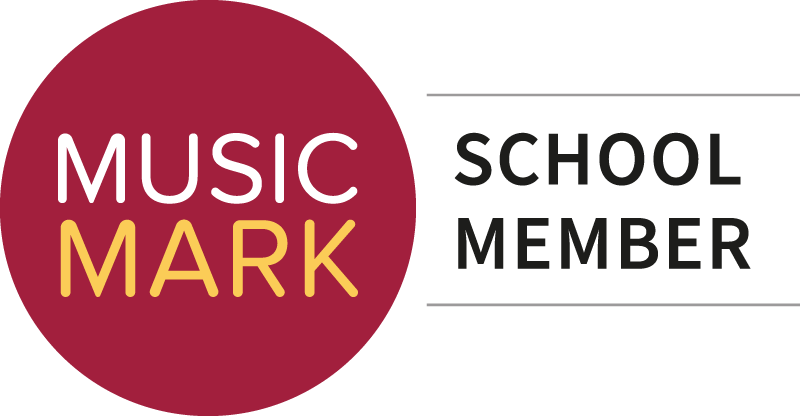 We are very proud of the quality of our music provision here at Swaffield and are delighted to have been awarded as a Music Mark School Member.
Visit our Curriculum page which gives details of Swaffield's 2022/2023 curriculum for each year group.
Music
Our specialist music teacher visits all classes from Nursery to Year 6 and delivers the music curriculum alongside the class teacher. All children in Year 4 have keyboard lessons with our specialist music teacher during which time they also learn about music theory.
Music is taught by music specialists and children have access to a range of instrument lessons in school and also via our links with local music academy World Heart Beat.
Through the links with World Hear Beat, the children at Swaffield have enjoyed music workshops featuring a variety of instruments from a range of cultures. These have included a New Orleans Jazz Workshop, Indian Music Workshop, and a Gamelan Workshop.
We have a real passion for singing at Swaffield too and the children enjoy a weekly singing assembly.
Singing
Swaffield Sings At Jubilee
We are extremely proud to have been one of the 22 schools chosen to be part of the Platinum Jubilee Kids' Choir that performed at the Platinum Jubilee Pageant in front of Buckingham Palace on Sunday 5th June 2022.
Swaffield's Jubilee Choir, led by our specialist music teacher Mrs Grayson, was in absolutely fine voice and will remember this historic occasion forever!
We'd like to thank brilliant conductor, Richard Frostick, for leading the Kids' Choir through rehearsals and the performance and also Thames Festival Trust for this amazing opportunity.
Enjoy this montage of coverage from the day - click on the image to play:
//www.youtube.com/embed/5DVfTVN7meA#t=0.5
Singing in the Community
Our Junior Choir enjoys attending events locally to share their songs with the community at places such as Hestia Age Concern. Over the past few years at Christmas Swaffield children have shared some festive cheer with our school families and also in our local community.
Hear Swaffield Choir singing in a local event with St Cecilia's Choir (starts 19 seconds in):
Key Stage 2 children delighted parents and carers when they performed for our Swaffield community at Carols In The Playground.
/i/video/KS2_Carols_In_The_Playground_v2.mp4
Totally Thames Kids' Choir
We are thrilled to have been one of two Wandsworth schools to take part in the Totally Thames Festival for the last few years.
A number of our most experienced Junior Choir members performed as part of the 400-strong Totally Thames children's choir in front of a huge audience at The Scoop next to City Hall.
Listen to some clips from one of the performances by clicking on the boxes below:
Performing Arts
Swaffield is very proud of its Drama studio and drama is included in many subject areas.
The children have many opportunities to act from sketches in assemblies to musicals at Christmas and Summer Concerts. We also have various drama companies who involve the children in workshops and plays including Drama4All, and PSSA.
We are proud of the high standards we maintain in the Performing Arts and are always keen to embrace the next project or initiative.
Dance is mainly taught as part of the PE curriculum, however there are various after-school clubs to extend the children's development (please see our Extra-curricular page for details). Throughout the school year professional artists from different cultural backgrounds are invited to perform dances and music to the whole school. Previous ensembles have included Zulu's during Black History Month, Flamenco dancers during our Hispanic Week and Indian dancers during our International Week. Each of these groups has then gone on to provide dance workshops for KS2 children.
We are proud of the high standards we maintain in the Performing Arts and are always keen to embrace the next project or initiative. Past Highlights include: singing in the Kids Choir at the Totally Thames Fesitval (see above for details) held annually in September, performing at the Royal Albert Hall and Royal Festival Hall with other Wandsworth Schools.
Recently they have included:
Charles Dickens Dance
Gamelan
School Band
Past Highlights
Brazilian Music Workshops
We welcomed three talented Brazilian musicians to Swaffield for a music workshop organised by our specialist music teacher with World Heart Beat Music Academy.
The musicians were Pepe Barcellos - Guitar/percussion/singer, Cibele Palapoli - Flute and Almir Pessoa - Guitar/singer. They were visiting London as part of a programme, 'Transform', which is an initiative of the Brazil Ministry of Culture and the British Council. Our children enjoyed participating in workshops during which they learned to sing in Portuguese and to play wonderful Brazilian music on a variety of instruments.