Contact Us
Head Teacher: Julia Hamilton
Address: Swaffield School, St Ann's Hill, Wandsworth, London, SW18 2SA.
Our Main Entrance is on St Ann's Hill.
How to contact school:
Please call the School Office where a member of the school administration team (Miss Amegah, Mrs Cox or Mrs Medhurst) will answer the phone and be happy to speak to you to answer your query or will direct you to a member of staff who can be of more assistance.
Phone: 020 8874 2825
For information about Special Educational Needs and Disability please use this link.
There are details and maps below showing how to get here.
Follow us on social media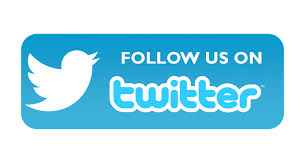 @SWAFFIELDSCHOOL
https://www.facebook.com/swaffieldschool/
swaffieldprimaryschool
Want to apply for a school place?
If you're interested in applying for a place for your child at Swaffield Primary School and want to arrange a visit, please take a look at our Nursery Admissions page or our Reception Admissions page which give details of how and when to apply. If you are looking for a place in other year groups, please visit our Admissions Year 1 to 6 page.
Please also visit our Welcome & Video page for more information.
Visitors
When you arrive at school please press the buzzer next to the new Main Entrance which is in St Ann's Hill. This buzzer allows you to speak to someone in the School Office who will open the gate for you.
All visitors to Swaffield will be asked to sign in on arrival and will be given an appropriate pass to display whilst in school.
Our School Visitor/Volunteer Safeguarding Guide will also be given and can be read here.
Parking
Please note that there are parking restrictions between 10.30am and 11.30am in the roads near to Swaffield during which time the parking bays are for use by residents only.
There are no pay & display bays near to the school. There is an NCP Car Park at nearby Southside Shopping Centre.
Outside of the restricted times, you may use the parking bays.
Paper Copies
We're happy to provide paper copies of policies and other information on our website.
Please make your request in writing or by email and we'll provide the paper copy within seven working days.
Feedback
We're always happy to receive feedback - please get in touch by email, phone or in person.
How To Get Here
Swaffield School is on the corner of St Ann's Hill and Swaffield Rd.
We are an equal distance from Earlsfield and Wandsworth Town train stations.
Our nearest underground station is Southfields, however, there is no direct bus route from there.
The closest bus routes are the 44 and the 270 along Garratt Lane and the 77 to Earlsfield Road.
There are ample cycle and scooter racks for pupils to use and walking to school, park and walk, and car sharing is actively encouraged by the school's Travel Plan Team.
Why not visit the Transport for London JOURNEY PLANNER to find out more?
Map
REPORTING TO PARENTS
In the autumn and spring terms we have Parents' Evenings.
However, if you have any concerns or questions about anything to do with your child, please don't wait for a formal meeting, but contact us right away.
The teachers are always pleased to see parents or carers of the children they teach, but it is not possible for them to talk to you when they are responsible for a class.
Teachers are happy to make an appointment for before or after school. The Head Teacher, and our Deputy Head Teachers are very happy to see parents or carers at almost any time. If you prefer, you can ring to make an appointment to see them.
Likewise we might discuss any concerns we have with relevant professionals and will inform parents if any action is required to support your child
We want parents to feel welcome in our school. Please see your child's teacher if you would like to help, for example, by accompanying classes on outings or helping with reading for the first half-hour of the day although this is not possible during the current pandemic.