Admissions - Nursery
Visiting Swaffield School
Current government guidelines mean that we are asking prospective pupils and their parents/carers
to get in touch so that we can share our school with them in a virtual way as we're unable to invite you into school.
This will include the opportunity to speak to our Head Teacher, Ms Hamilton.
Please get in touch with the School Office:
Email: swaffield@swaffield.wandsworth.sch.uk
Calling: 020 8874 2825
WHAT IS SWAFFIELD SCHOOL LIKE?
Visit our Welcome page to see our school video and get a taste of our wonderful school.
Visit Apply for a place for September 2021 to see our Virtual Tour
Swaffield is a very happy school which is focused on pupils' learning.
Parents are highly positive about the school and its work.
This in part is due to your high expectations of pupils' work.

Extract from our last Ofsted report (January 2020)
Visit our Ofsted page for full information and visit our Results page for information about those.
You can also find out more about life at Swaffield by taking a look at some of our recent newsletters.
Nursery Place Applications
Applications for a Nursery place should be made direct to us at Swaffield.
The deadline for applications for a September start is Friday 5th February 2021.
Children are admitted into the Nursery when they are three years old.

You can find out more about Early Years Education in Wandsworth here: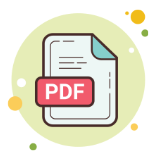 Choosing Early Education in Wandsworth in this booklet.
Nursery Places starting in September 2021:
If your child was born between 1st September 2017 and
31st August 2018 you can apply for a September 2021 start.
Simply fill in the Nursery Application Form and email it to our Admissions Officer to swaffield@swaffield.wandsworth.sch.uk or post it to the School Office.

All families in England with 3 and 4-year-old children are eligible for 15 hours of free childcare or early education for 38 weeks.
Friday 5th February 2021 was the deadline
for applying for a Nursery place for September 2021.
However, if you are looking for a place, please contact our School Office.
If you are looking for a place for the current academic year (2020-2021) please get in touch with the School Office:
Email: swaffield@swaffield.wandsworth.sch.uk
Calling: 020 8874 2825.
Nursery Places From September 2021
We offer part-time places which from September '21 will be two full days plus one half day:
Option 1: Mon/Tues 9:00am to 3:10pm Wed 9:00am to 11:30am
Option 2: Wed 12:40pm to 3:10pm Thurs/Fri 9:00am to 3:10pm
We also offer full-time places:
Option 3: Full-Time HMRC 30 hours Funded
Option 4: Full-Time with 15 hours Fee Top-Up
FULL TIME NURSERY PLACES
Full time places in Nursery are offered on the following criteria (as set by the government):
Each parent (or the sole parent in a single parent family) will need to earn, on average, the equivalent of 16 hours on the national minimum wage per week, and no more than £100,000 per year.

A family with an annual household income of £199,998 would be eligible if each parent earns just under £100,000.

Self-employed parents and parents on zero-hours contracts will be eligible if they meet the average earnings threshold.

If further full-time places are available, these may be offered to parents who wish to pay the fee for the additional hours (Option 4).
Check whether you qualify
You can check whether you are eligible for the government's 30 hours free childcare by visiting their website https://www.childcarechoices.gov.uk/
When Will You Hear about Nursery Places?
We will inform parents of the outcomes of applications for Nursery places for September 2021 at the end of March 2021
WRAPAROUND CARE
We realise the importance of offering wrap-around care to parents.
We are pleased to offer Out of School Care before and after the school day for children at our school. Find out more here.
Sunrise and Sunset are available for children aged 3 to 11.
Sunrise is open before school from 7.15am to 9am
Sunset is open after school until 6.30pm