Year 1 resilience Letters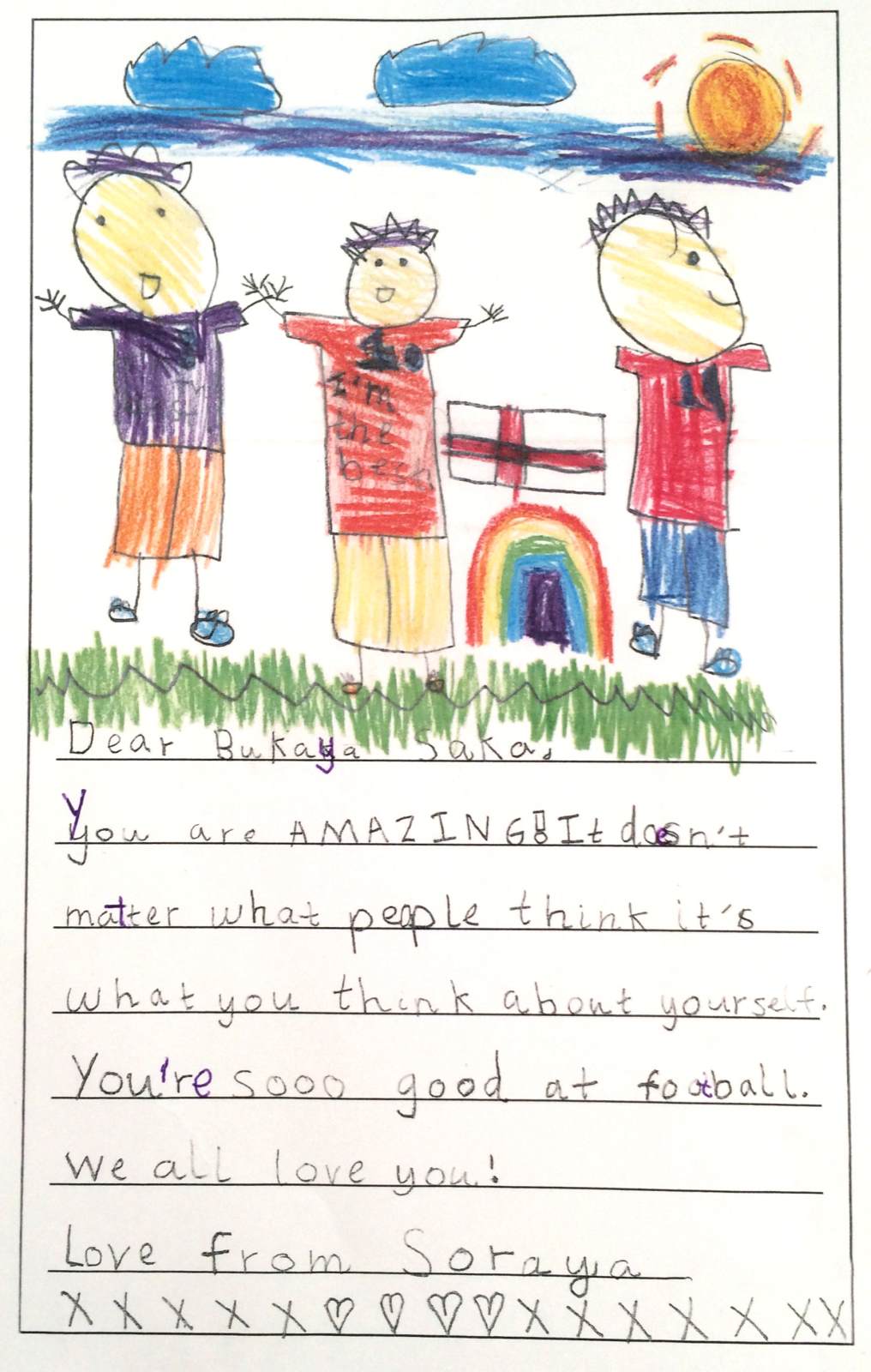 Our Year 1 children shared the country's dismay in the treatment of our English football heroes.
These supportive words are from letters of solidarity they wrote and sent to the players:
"It doesn't matter what people think, it's what you think about yourself."
*

"I know people have been rude to you but I know you are amazing!"
*

"Don't be sad that you missed a penalty, you still help children and that is what makes me happy."
*
"You are the best role model in the England football team.
Year 1 Resilience Letters July 2021 Gallery