Children At Swaffield School Mark The Armistice Centenary
Children At Swaffield School Mark The Armistice Centenary By Honouring The 914 'Swaffield Soldiers' Who Fought In The First World War
914 soldiers who fought in the First World War were linked to Swaffield School. 904 were former pupils and 10 were members of staff; each of them would have sat in the school hall as our children do today. Today, sitting in that same hall, Swaffield School's current pupils, teachers and staff marked the armistice that took place 100 years ago by honouring those men.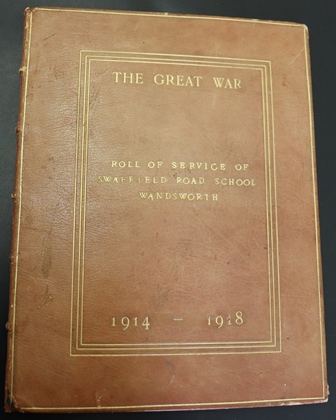 Swaffield's Roll of Service of Swaffield School Wandsworth 1914-1918 lists every one of the 914 brave 'Swaffield soldiers' who took part in the Great War and has pride of place on display at the school. Very sadly, 90 of them did not return from the war and Miss Crolle, Community Liaison at Swaffield, researched each one to share their names and photos in a very moving assembly to remember them.
Miss Crolle said "It has been extremely moving to go through our Roll of Service and find out about the history of those who sadly gave their lives in the First World War. They came from families very close to our school and the impact this must have had was immense."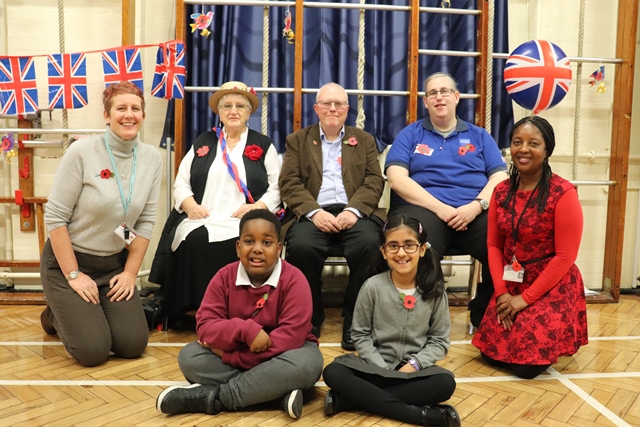 During the assembly, Mark Bishop from the Royal British Legion explained why we use the poppy to commemorate those affected by the First World War and every conflict since and how it was chosen to symbolise the fallen as depicted in the poem 'In Flanders Fields' by soldier John McCrae in 1915.
The children sang It's a Long Way to Tipperary and were joined by guest singer, Gill Thumwood, who shared two more First World War songs. Another special guest, Dave Thumwood, read the poem 'For A Girl' written in Paris on 11th November 1918 by May Wedderburn Cannan, who was part of the espionage department at the War Office.
Swaffield's school song, written by Emma Cantons, and sung during the assembly, contains the words "we stand shoulder to shoulder" and following the Remembrance Assembly, every child and adult stood shoulder to shoulder in the school playground at 11am for a two-minute silence and the Last Post.
The school is very proud to have had some of the children's Remembrance Day artwork on display with the Royal British Legion in Putney this year.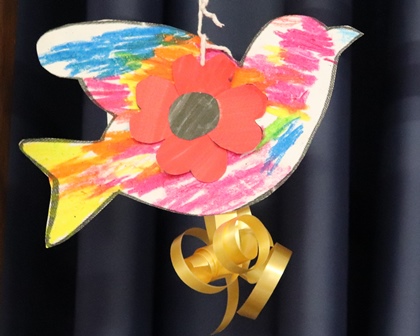 Children have also created a remembrance tree of yellow ribbons to represent each of the 914 soldiers as well as fifteen peace doves, one for each class at Swaffield School. These will join those from others in the local area which are to be collected as part of the Summerstown 182 Walk of Remembrance on Sunday 11th November 2018.
Swaffield Head Teacher, Julia Hamilton said "I am very proud that we have been able to mark the Armistice Centenary in such a meaningful way and glad that, in the words of the Poppy Appeal, the memory of every 'Swaffield soldier' will 'Live On' in the minds of all Swaffield School's pupils and staff."