Chicks Hatch In Nursery
Our ten eggs hatched into ten beautiful chicks which every year group were able to visit. The joy of holding a beautiful chick of a few days old (or carefully looking after more!) is a memory that will stay with our children from Nursery up to Year 6 forever!
Nursery were thrilled when ten living eggs arrived in a special incubator on Monday and were excited to learn that they would soon hatch. The children watched and waited and a little later in the week they began to see that a couple had little holes which appeared as the chick inside was ready to come out.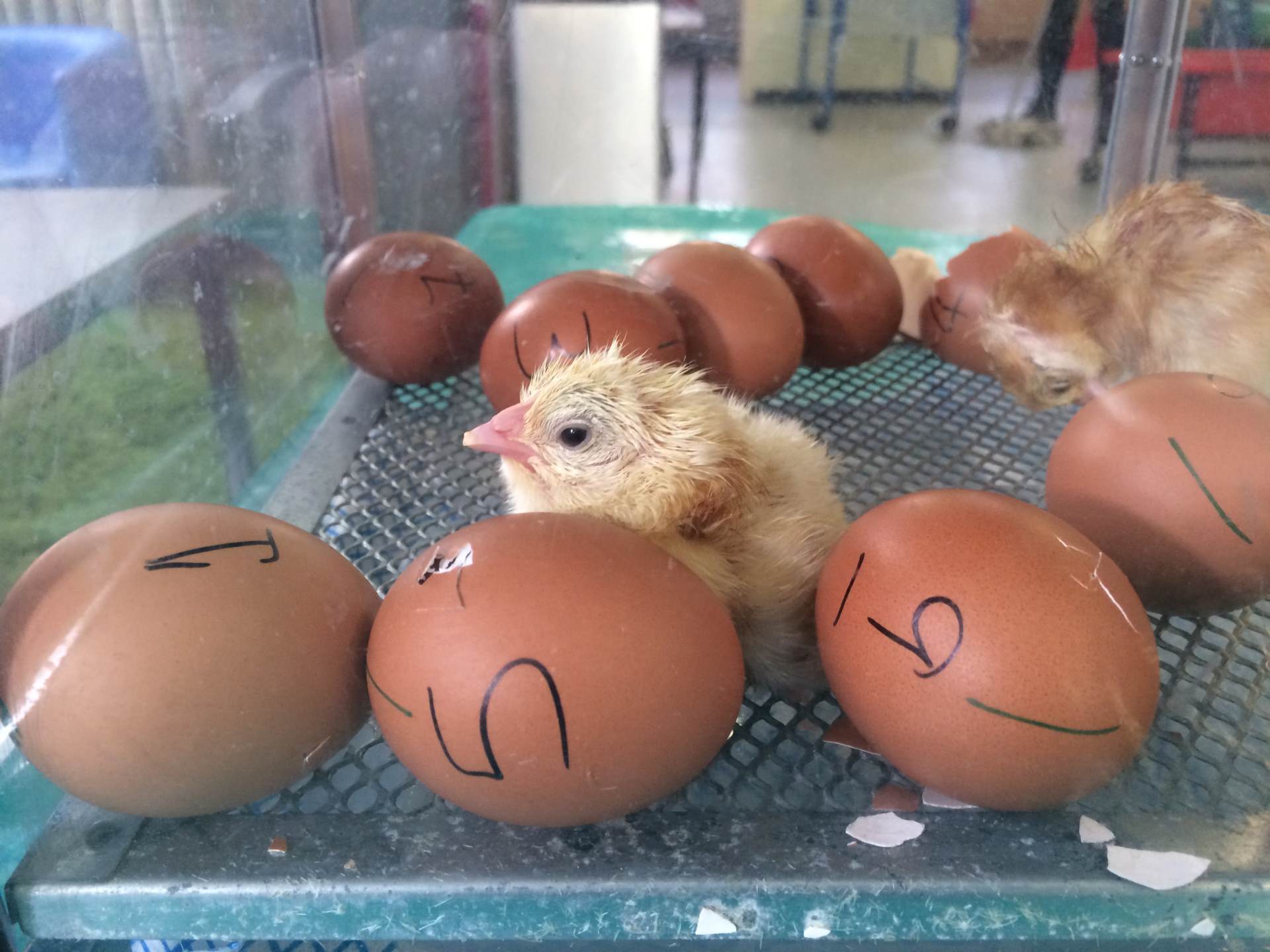 Overnight on Tuesday, two chicks hatched and another three arrived during the day with a sixth one finding its way out of its egg as they got ready to go home. Imagine the awe and wonder as they watched chicks hatching before their eyes! You can share this amazing experience by watching the (shortened) film of one chick emerging here:
They are carefully being taken for visits to our other year groups so that they too can enjoy seeing and learning about the chicks. Here they are visiting Reception Gazelle class: