History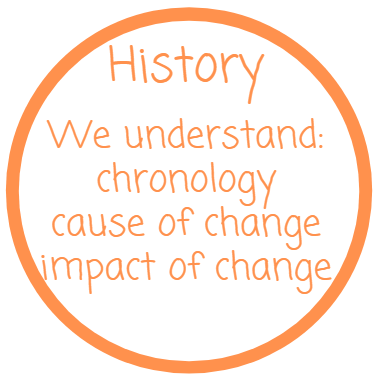 Through the teaching of History, pupils learn about significant people, events and places from both the recent and more distant past. They learn about change and continuity in the local area, in Britain and in the rest of the world. History helps our children understand the complexity of people's lives, the process of change, the diversity of societies, the relationships between different groups as well as the changes and challenges of their own time.
History is taught mainly through a topic based approach and the children use different sources of information to help them investigate the past, using dates and historical vocabulary to describe events, people and developments. Good use is made of the local environment and community, and children learn that the past can be represented and interpreted in different ways. Our aim in children learning about the past and the methods used to study it will help them make sense of the world in which they live and appreciate how past events and actions have influenced and formed their present lives.
We encourage first hand experiences through handling real artefacts and wherever possible arranging visits to relevant sites of historical interest in the area such as the Florence Nightingale Museum and the Ragged School.
See the progression of knowledge and skills by year group here.