Nicholas Stewart Project Essay Competition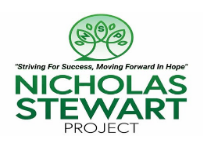 'Who Am I?'
A competition for Black History Month
In recognition of Black History Month, the Nicholas Stewart Project (NSP) is running an essay competition giving young students a platform to express themselves.
The competition is in partnership with three schools in Wandsworth: Swaffield Primary School, Riversdale Primary School, Southfields Academy.
Entrants are asked to submit a 50-word essay on the theme 'Who am I?', outlining how you see or would describe yourself. Alternatively, those children who are artistic can draw a picture of themselves.
Entry requirements:
The competition is open to children of all nationalities and cultures from the above-named schools
Age groups: Key stage 1 and 2; Year 7 (Secondary School)
Competition format: a 50-word essay OR a picture of the student.
Deadline: submit essays or artworks/drawings to class teachers from 14th October; the competition closes on 13th November 2019
The three winners will be announced on the 3rd December 2019.