Starting Nursery in September 2022
We look forward to welcoming our new Nursery children and their families.
Starting school is a key moment in life and our aim is to make it as enjoyable an experience as possible for your child and for you.
We will send you all the paperwork and information about joining Swaffield School and will post useful information on this page. Please check this page regularly for updates.
We know that you may not have had the opportunity to visit Swaffield, due to the pandemic, and we are hoping to be able to invite you to visit soon and to meet our Head Teacher, Ms Hamilton.
If you have any questions, we'll be very happy to help you. Please get in touch:
By phone on 020 8874 2825
Or by email to swaffield@swaffield.wandsworth.sch.uk
Get to know Swaffield School
We're looking forward to seeing your child and you at our Nursery Starters Stay and Play sessions on Tuesday 14th June and Tuesday 21st June - look out for our email with details.
We also recommend that you visit our Welcome page for a message from Ms Hamilton, our Head Teacher, and to watch our school video which will give you a true feel for Swaffield School.
Start Dates
Children joining Nursery and Reception have staggered start dates so that we can help everyone settle in - you will be given a start day on our correspondence with you.
If you have any queries, please don't hesitate to get in touch with the School Office.
Our Autumn Term 2022 starts for pupils in Years 1 to 6 on Monday 5th September 2022.
What Parents Say About Swaffield School
Please click on the picture to view the comments:
/i/video/Parent_quotes_montage.mp4
See What's Happening At Swaffield
Keep up-to-date with news about things that are happening at Swaffield:
Follow us on Social Media:
swaffieldprimaryschool
https://www.facebook.com/swaffieldschool/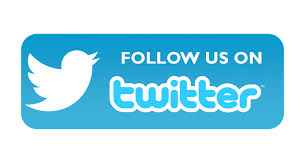 @SWAFFIELDSCHOOL