Swaffield PTA
Parent Teacher Association
Keep Up-To-Date & Get Involved
Just drop the PTA an email to pta@swaffield.wandsworth.sch.uk and we'll get in touch or speak to your class rep or the PTA ambassador for your child's year group (see below).
Keep up-to-date with what's happening by liking us on Facebook - Swaffield PTA
PTA Committee
Everyone who is a parent/carer at Swaffield is automatically a member of the PTA and we look forward to welcoming lots of you to help us raise money for school this year.
Please do get involved!
PTA Committee and Ambassadors
PTA Co-chairs: Angie Bland, Sue Davis, & Hayley Smith

Treasurer: Dheepa Balasundaram
Ambassadors for each year group:
Nursery: Chloe & Hannah
Reception: Deepa & Barbara
Year 1: Marianna & Lara
Year 2: Nicola & Paul
Year 3: Angie
Year 4: Michaela
Year 5: Sam
Year 6: Sandy
We always need volunteers!
Please lend a hand to help raise money for Swaffield.
You can get involved in a big or a small way, please talk to one of the committee/your class rep or email us at pta@swaffield.wandsworth.sch.uk
Events & Activities
Welcome BBQ: Friday 20 September, 5pm - 6.30pm
Come along to our annual welcome BBQ for all Swaffield families, in the bottom playground. BBQ, cakes, bar, secondhand uniform stall & more. A fantastic opportunity to catch up with old friends, and to welcome those new to the school.
Happy School Bag Textile Collection - Thursday 26 September
Happy School Bag collects men's, women's and children's re-useable clothing which could have ended up in landfill. They accept re-useable clean and dry clothes; paired shoes and footwear, handbags, belts, accessories, soft toys, bed linen and console games.
At the moment Happy School Bag pays £0.60 per Kg when we book a collection in advance.
Please bring any clothing, paired footwear, handbags, belts, accessories, soft toys, bedlinen and console games in good condition to the Parents' Room
by Thursday 26 September
(a great opportunity to make some money for the school out of all those old school jumpers and cardigans without logos).
Cake Sale - Friday 18 October
After school in the Lilley Suite.
Contributions of homemade or bought cakes and biscuits are always very welcome - just remember: no nuts!
Winter Fair - Friday 29 November, 3pm - 5pm.
Santa's Grotto, activities, festive treats and so much more!
Ongoing fundraising
Like Minders Childcare Agency
We're very happy to announce a new partnership with 'Like Minders',

one of London's most established childcare agencies. They provide babysitters, nannies and emergency childcare and all candidates are interviewed and have enhanced DBS.
If you write 'Swaffield PTA' on the 'how did you hear about us' section when you register here www.likeminders.co.uk/bookings/parent-sign-up.php and become a member, we will be given a donation for each sign up.
Amazon Smile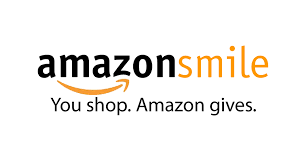 AmazonSmile is a website operated by Amazon with the same products, prices and shopping features as Amazon.co.uk.
The difference is that when you shop on AmazonSmile, Amazon will donate 0.5% of the net purchase price (excluding VAT, returns and shipping fees) from your eligible AmazonSmile purchases.
If you use this link, you will automatically choose Swaffield PTA as your charity of choice and simply by choosing us, we benefit from your shopping.
https://smile.amazon.co.uk/?_encoding=UTF8&pldnNewCustomer=1&ref_=smi_ge_cnf_cnf_smi
Online Shopping through Give As You Live
An easy way to help raise funds for the PTA.
Next time you're thinking about shopping online through sites like Amazon, Debenhams,
John Lewis and many others, please sign up to Give As You Live, which is a large charity giving site, through which you can shop with your favourite online retailers and raise money for Swaffield PTA as you do.
All you need to do is sign up for free (www.giveasyoulive.com) and nominate Swaffield PTA as your chosen charity.
Then, simply click on the logo of the online retailer you're going to shop with, and the PTA will earn between 2% and 6% for each transaction.
If you go via Give as you Live to do your weekly grocery shopping online you could help raise £££s!
Give as You Live is a great way to raise money for the PTA - there's absolutely no cost to you.
Riverford Organic Farmers
Riverford veg boxes:

Riverford Organic Farmers have offered Swaffield families the opportunity to sign up for one of their veg boxes and they will donate £15 to Swaffield School PTA*.
Simply sign up on their website - riverford.co.uk/vegfund-schools and use the code SCH1313.
(*see their website for terms & conditions).
Name Tags
20% of the order price donated to Swaffield PTA via My Nametags.
Please check out the "My Nametags" website next time you need to order new name tags for your children. Our school ID is 194 and if you use it when you get to the payment and delivery screen, your order will be linked back to us: www.MyNametags.com.